Take out

meal-in-a-bag puffs
THE FIRST EVER SNACK YOU CAN ALSO HAVE AS A MEAL!

You've scored 20% off to try TakeOut™!

TakeOut™ is an Addictively Delicious™ plant-based snack packed with so much protein and nutrition, you can also eat it as a meal! Each bag has 21g of protein and 30% or more of iron, calcium, vitamins B12, D, E! With TakeOut™, you'll Never Waste Another Calorie™!

Chef-crafted with the perfect crunch in 4 Addictively Delicious™ flavors –- Pizza Partay™, White Chedda™, Chill Ranch™, and Hella Hot®.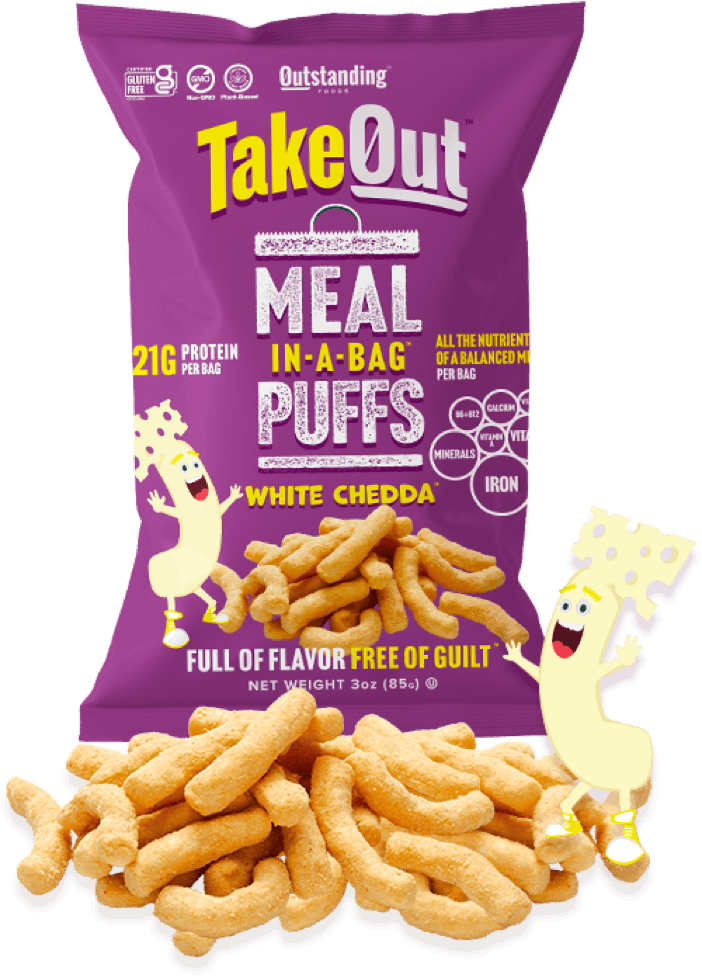 Full of Flavor Free of Guilt
Addictively Delicious™
21g of Plant-Based Protein per Bag
30% of Your DV's (Iron, Calcium, Vitamins B12, and D)
Non-GMO, Gluten Free, Certified Plant-Based, Soy-Free
BENEFITS OF A MEAL CONVENIENCE OF A SNACK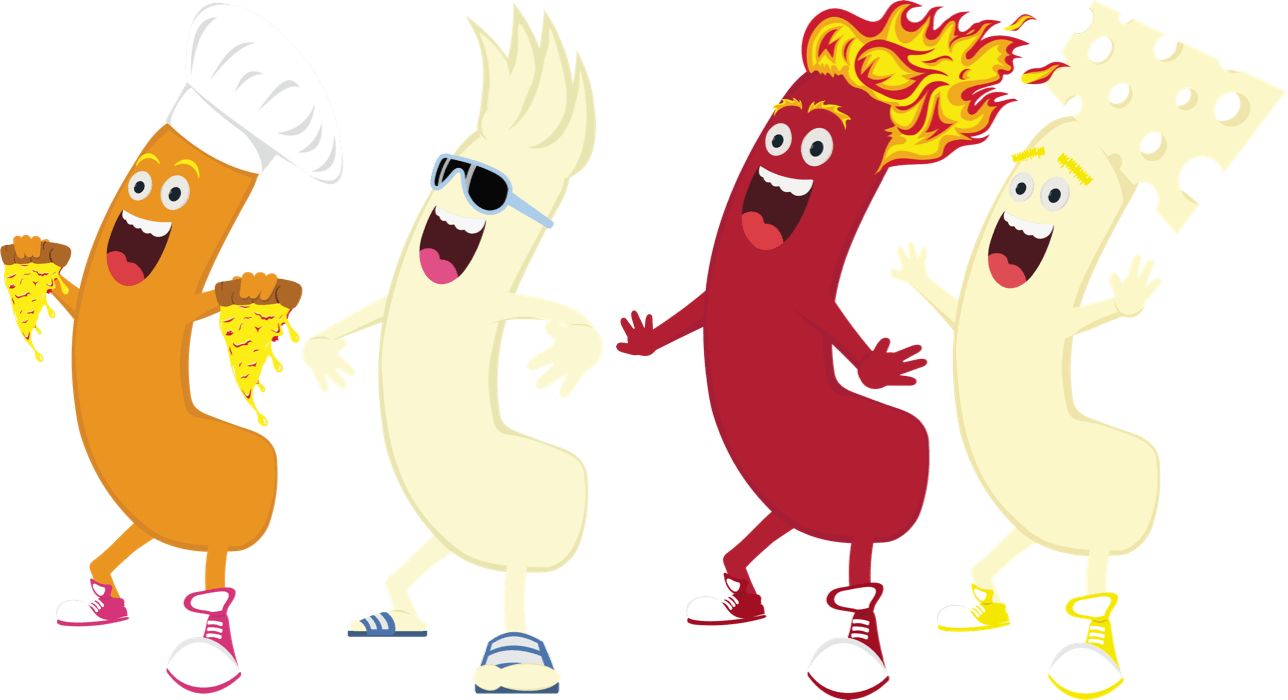 Addictively Delicious™ and No Wasted Calories! Each bag of TakeOut™️ has 21g of plant-based protein and at least 30% of your DV's of Iron, Calcium, Vitamins B12, B6, D, E...! Eat it as a guilt-free snack anytime or as a meal when you're on the go!
Try TakeOut™️ puffs for yourself to see how Outstanding they are! Your mouth and belly will love it and your mind will be blown!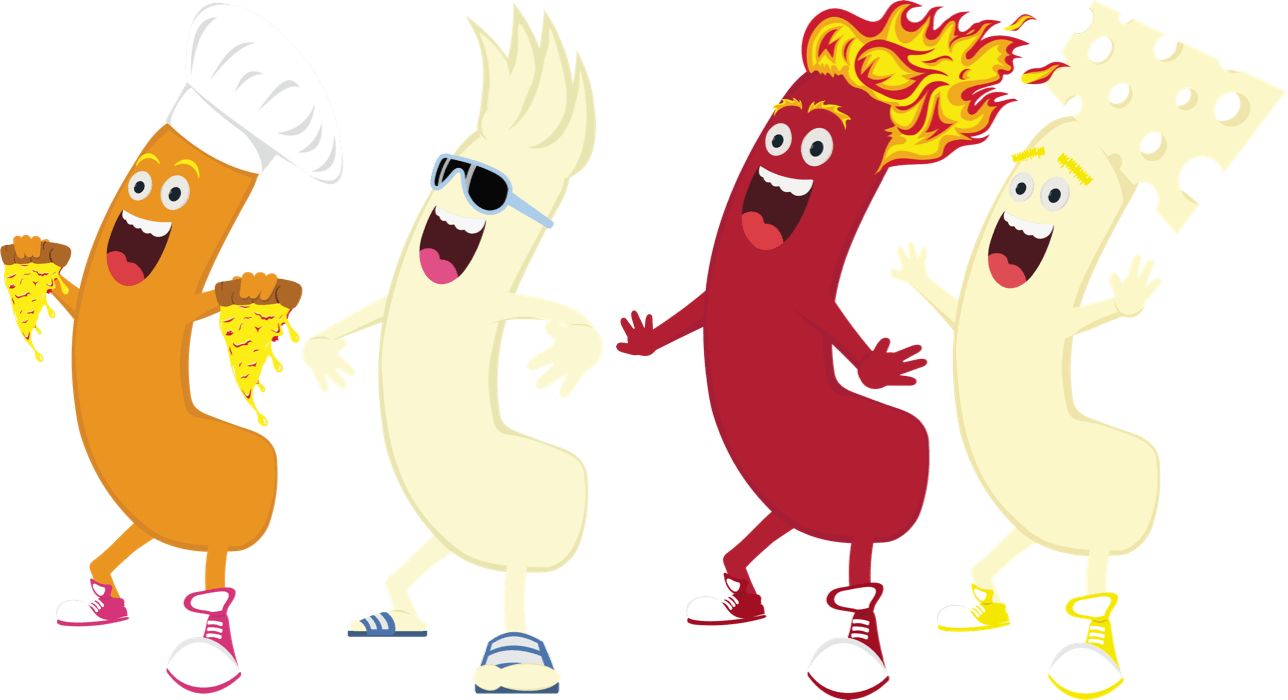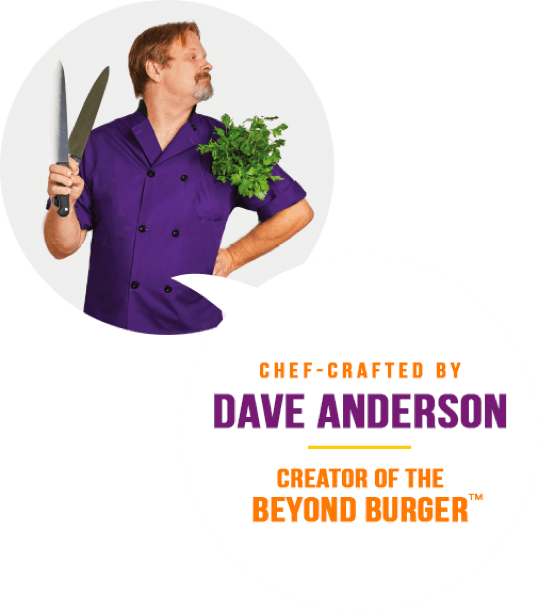 Addictively Delicious Flavors
Ready for some delicious TAKE OUT?
"Taking care of a one year old is a lot of work. A full time job. Having a snack that can double as a meal is a game changer."

"Too delicious to be this healthy, there's no way."

"This is a game changer because it's tricking your mind into believing it's junk food. It's snack food, but it's not. It's actually really delicious and nutritious at the same time."

"You want a healthy snack to stock up and feel good about sharing with your family with your friends. These puffs are amazing."

>