Outstanding Cheese Balls 16-Pack Variety Offer
Variety Pack / Snack Size 1.25oz / 16 Pack
Thanks for subscribing!
We wil let you know as soon as we have this product back in stock.
$
2.50
per bag
·
Free USA shipping over $40
Variety Pack / Snack Size 1.25oz / 16 Pack
Outstanding Cheese Balls 16-Pack Variety Offer
Ingredients
IN WITH THE OUTSTANDING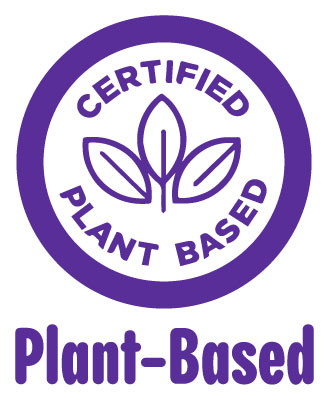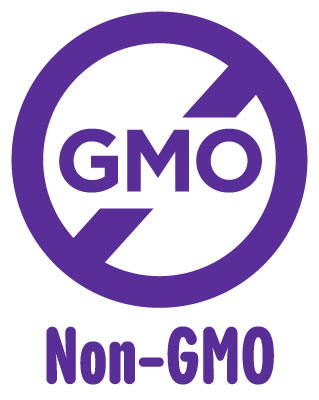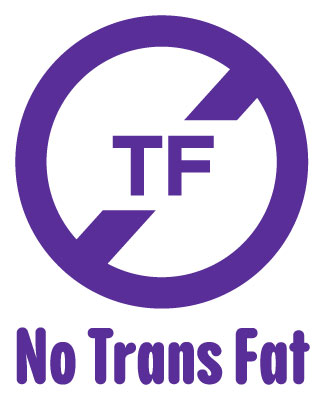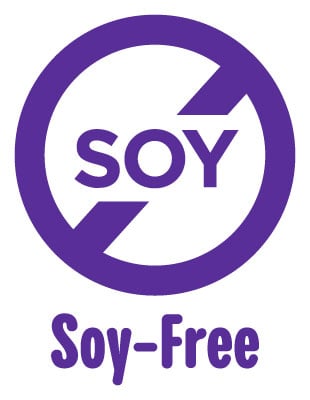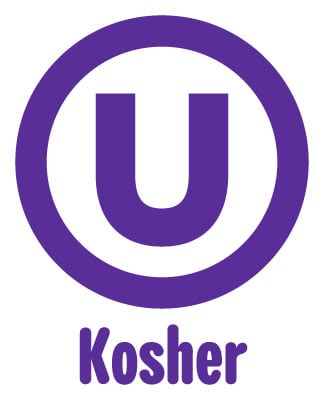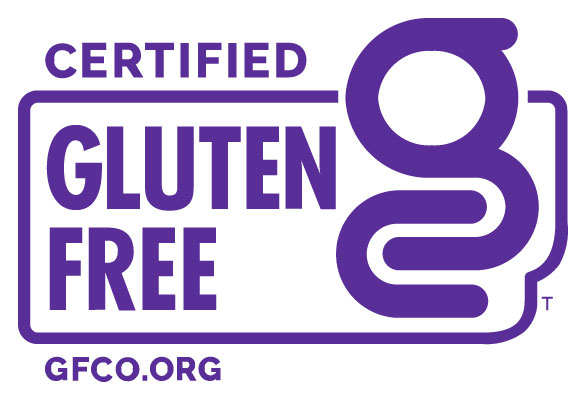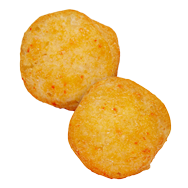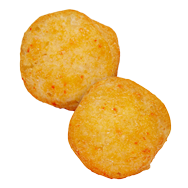 HOW OUR CHEESE BALLS STACK UP
BE OUTSTANDING
These aren't your grandpa's cheese balls. As if dairy-free wasn't enough, we added 4 grams of protein plus 20 essential vitamins and minerals. Clean ingredients that don't leave you feeling crappy? We can already hear the hallelujah chorus.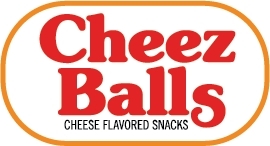 4g of Protein per Serving
20 Essential Vitamins & Minerals
PEOPLE LITERALLY LOVE US
Soooo good!
"Love these snacks and can't pick a favorite after a few orders....still trying!"
Susie
Dairy-Free Cheesy Goodness
"I LOVE all the cheese balls. It's a great healthy option to grab on the go"
JESSI
"They're as good as regular cheese balls and have things like Iron, Vitamin D, and B12"
Sam H
ADDICTIVELY DELICIOUS HIGHLY NUTRITIOUS
MORE OUTSTANDING PRODUCTS
Crunchies
Flavors
Texas BBQ • Hella Hot • Nacho Cheese • Sea Salt • Salt & Vinegar
7 g of plant-based protein per serving
Baked, not fried
Free from gluten, soy, GMOs, cholesterol, and trans fat
Shop Crunchies
Free Shipping on Orders Over $40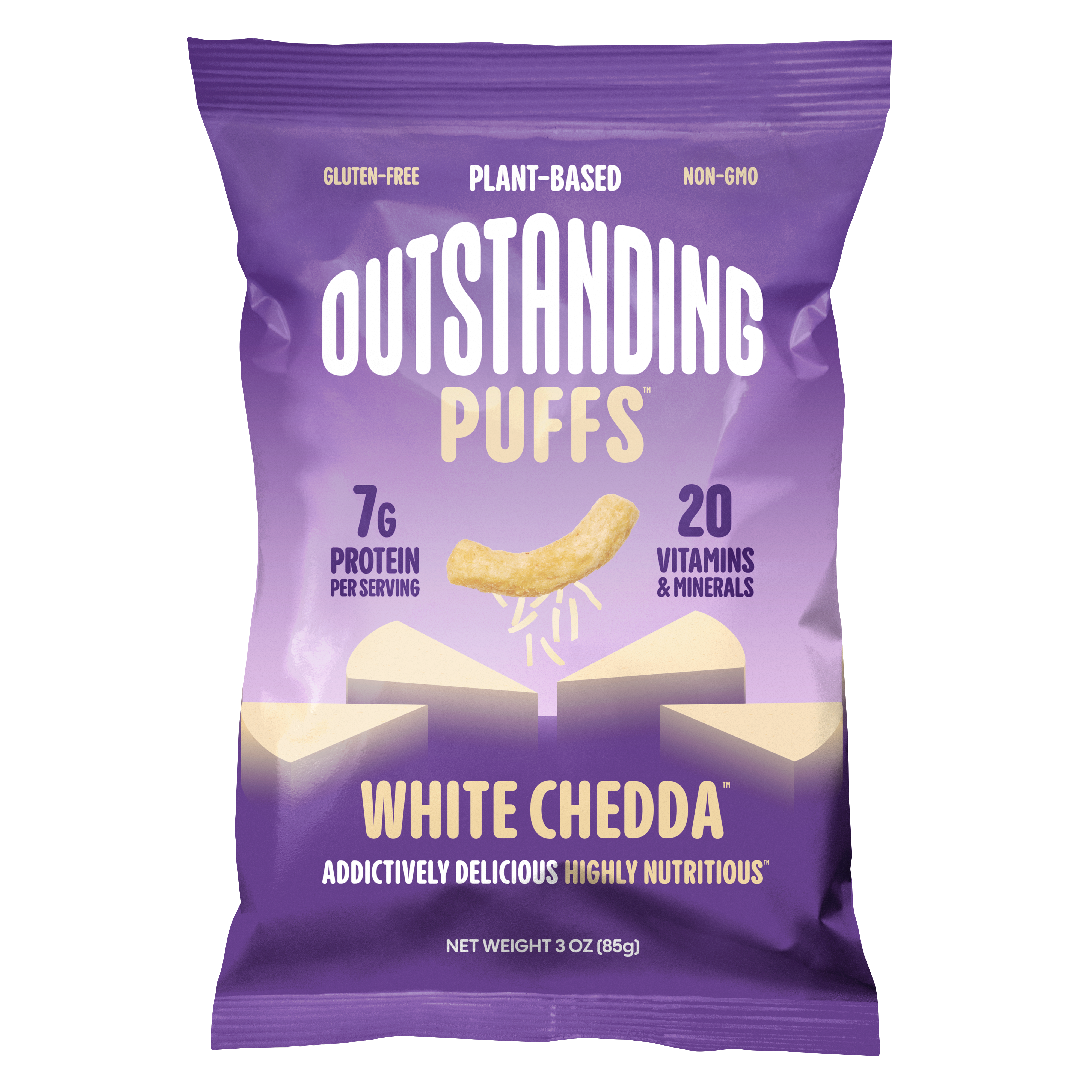 PUFFS
Flavors
White Chedda • Hella Hot • Chill Ranch • Kansas City BBQ • Pizza Partay
7g of plant-based protein per serving
20 essential vitamins & minerals
Free from gluten, soy, GMOs, cholesterol, and trans fat
Shop Puffs
Free Shipping on orders over $40
ALL ABOUT OUTSTANDING CHEESE BALLS
FAQs
If it's dairy-free, how is it called a 'cheese' ball?
Our co-founder, Chef Dave Anderson, is basically a genius. That's how. He managed to pack all the flavor of traditional cheese balls into one gut-friendly, dairy-free package. Seriously - if you didn't know better, you'd think these came from cows. (Spoiler alert: They didn't.)
If they're plant-based, where does the protein come from?
Peas, thank you! We use plant-based pea protein to give every snack plenty of power.
When will these be in stores?
We're rolling out to retailers across the country! In the meantime, grab all the snacks you want at the top of this page. When you order online, every bag is backed up with a Happiness Guarantee. Plus, you can even subscribe and save, so you never go a day without your fave Outstanding Foods.
How should I store the cheese balls?
We recommend storing your cheese balls in a cool, dry place, like your pantry. (Or under your bed, if you're not into sharing with pesky roommates).
How can a snack with all of those nutrients taste so good?
That's where our co-founder and resident culinary genius Chef Dave comes in. He's known around the world for his Addictively Delicious, Highly Nutritious creations. In fact, he's even snuck a few superfoods into your cheese balls, like spinach, sweet potatoes, kale, and broccoli. Seriously - you won't even know they're in there! What can we say? Dave's a plant-based wiz.
Is there bacon in the Bacon Chedda?
No bacon from pigs! Even bacon lovers would be fooled. You'll get all of the flavor - and none of the Wilbur.
What are the official Outstanding Cheese Balls™ allergen statements?
None of our Outstanding Foods products contain any major food allergens as ingredients (including milk, eggs, fish, shellfish, tree nuts, wheat and soy). While we take steps to minimize risk, please be advised that cross contamination may occur as our products are made in a facility that may also process the above allergen ingredients.
Size matters. That's why we have two editions of Cheese Balls. Choose between our 3 oz bags (3 servings per bag) and our snack size 1.25 oz bags (1 serving per bag) at the top of this page!
What are the ingredients in Cheese Balls?
We bet you've never seen ingredients so Outstanding. You can find a complete list of ingredients and every juicy nutritional fact at the top of this page!
Contact Us