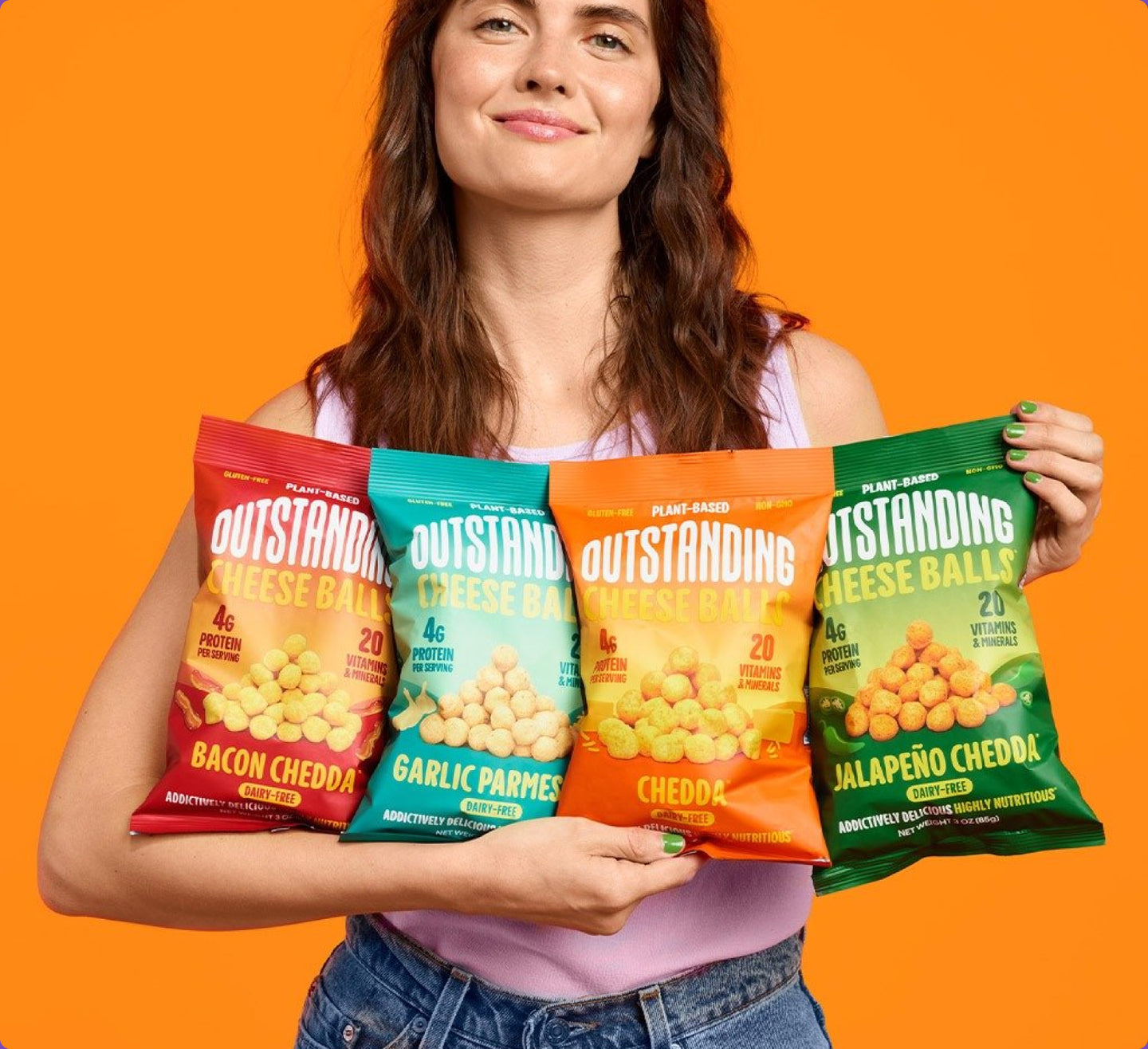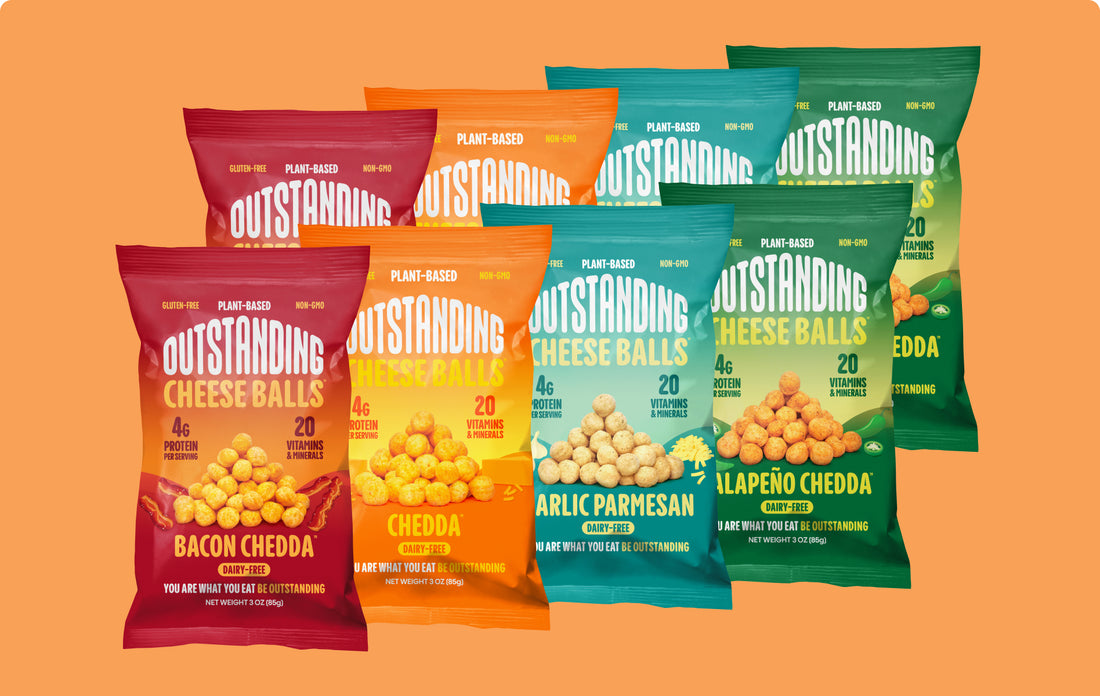 Cheese Ball Welcome Offer
8 Pack - 3oz
chedda
bacon chedda
jalapeño chedda
garlic parmesan
40% off your first order
10% off all recurring orders
swap, skip, or cancel anytime
Up to 40% off Cheese Balls
YOU ARE WHAT YOU EAT.
BE OUTSTANDING!
The next generation of delicious cheese balls is here and they're dairy-free!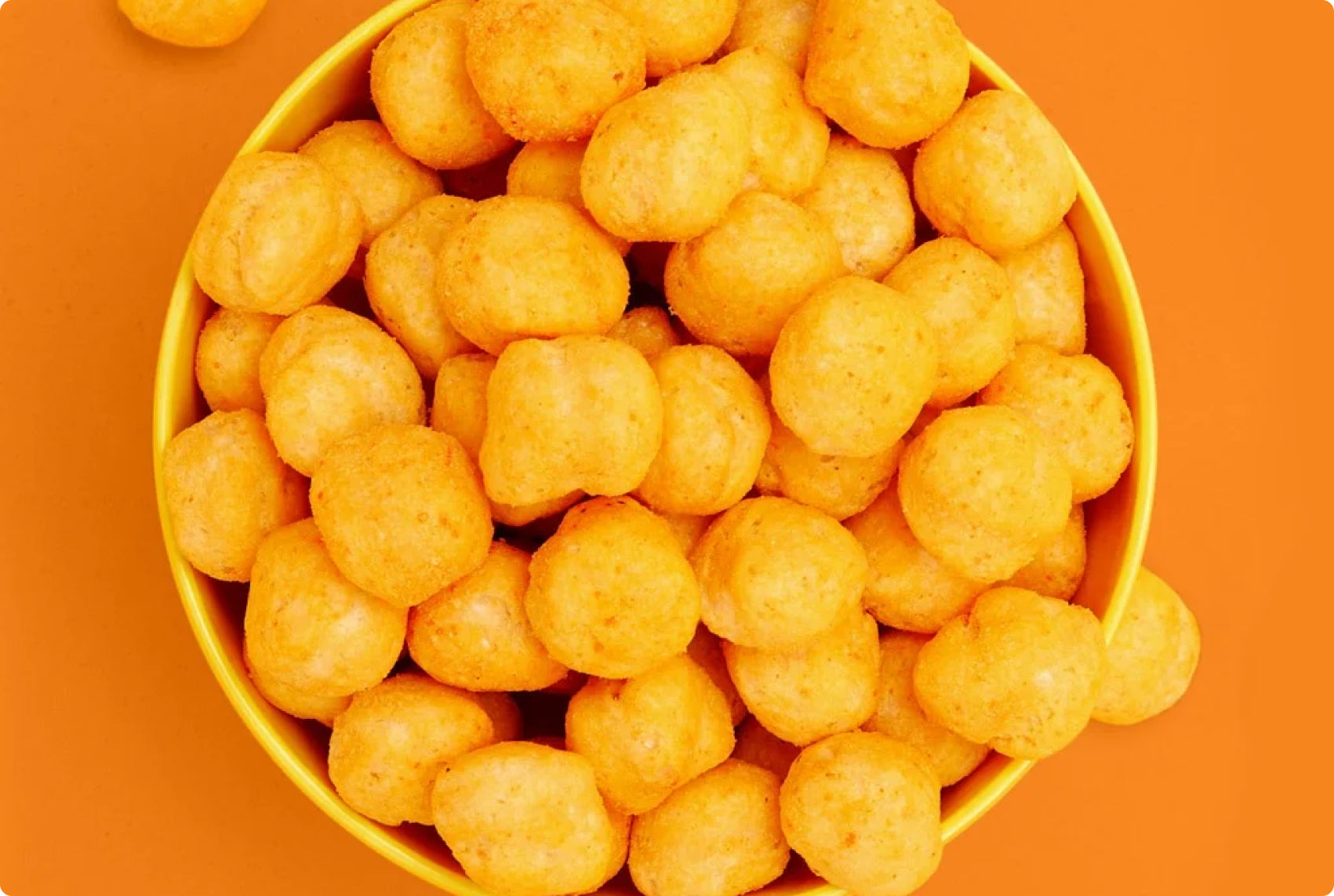 HOW IT WORKS
1. SELECT YOUR WELCOME OFFER
Unlock 40% off of your first subscription order of cheese balls with our new Welcome Offer!
2. ENJOY YOUR CHEESE BALLS ON REPEAT
Following subscriptions will continue to be discounted at 10% off per month.
FREE SHIPPING
Get free shipping applied once your order is $40 or more!
4. YOU'RE IN
CONTROL
Easily swap products, skip orders or cancel anytime.
FULL OF FLAVOR
FREE OF DAIRY
Say "chedda"! 'Cause you'll be smiling from the delicious flavor of cheddar cheese that's entirely dairy-free!
The smoky flavor of bacon combined with savory cheddar makes this the new snacking winner.
The spicy essence of jalapeño peppers is paired perfectly with cheddar... get your tall glass of water ready!
Mamma mia! That's a good cheese ball! Garlic breadlovers, your new favorite snack has arrived.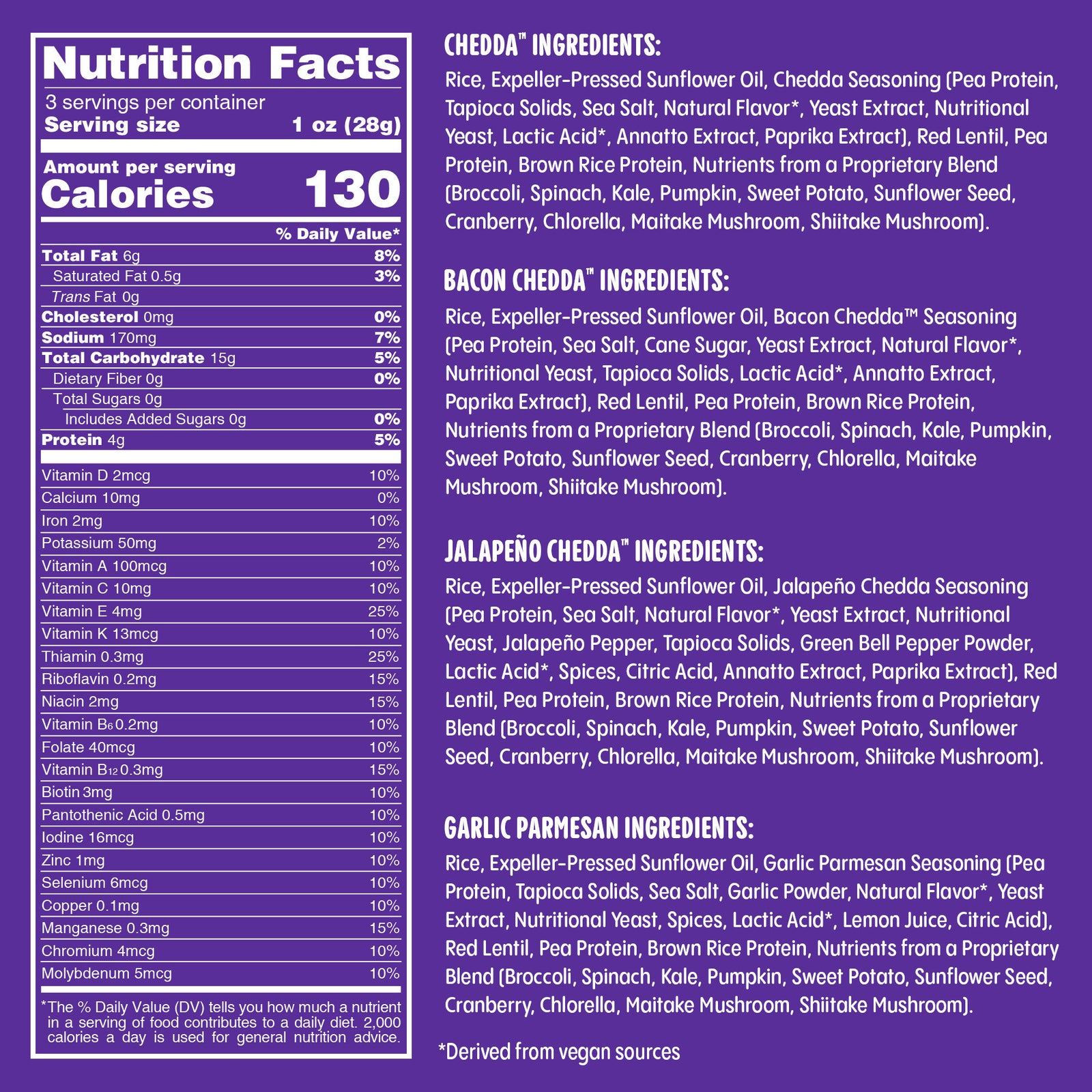 x
HOW OUR CHEESE BALLS STACK UP
BE OUTSTANDING
These aren't your grandpa's cheese balls. As if dairy-free wasn't enough, we added 4 grams of protein plus 20 essential vitamins and minerals. Clean ingredients that don't leave you feeling crappy? We can already hear the hallelujah chorus.
| | | |
| --- | --- | --- |
| Protein per Serving | 4g | 2g |
| Dairy-Free | Yes | No |
| 20 Essential Vitamins & Minerals | Yes | No |
| Non-GMO | Yes | No |
| Vegan | Yes | No |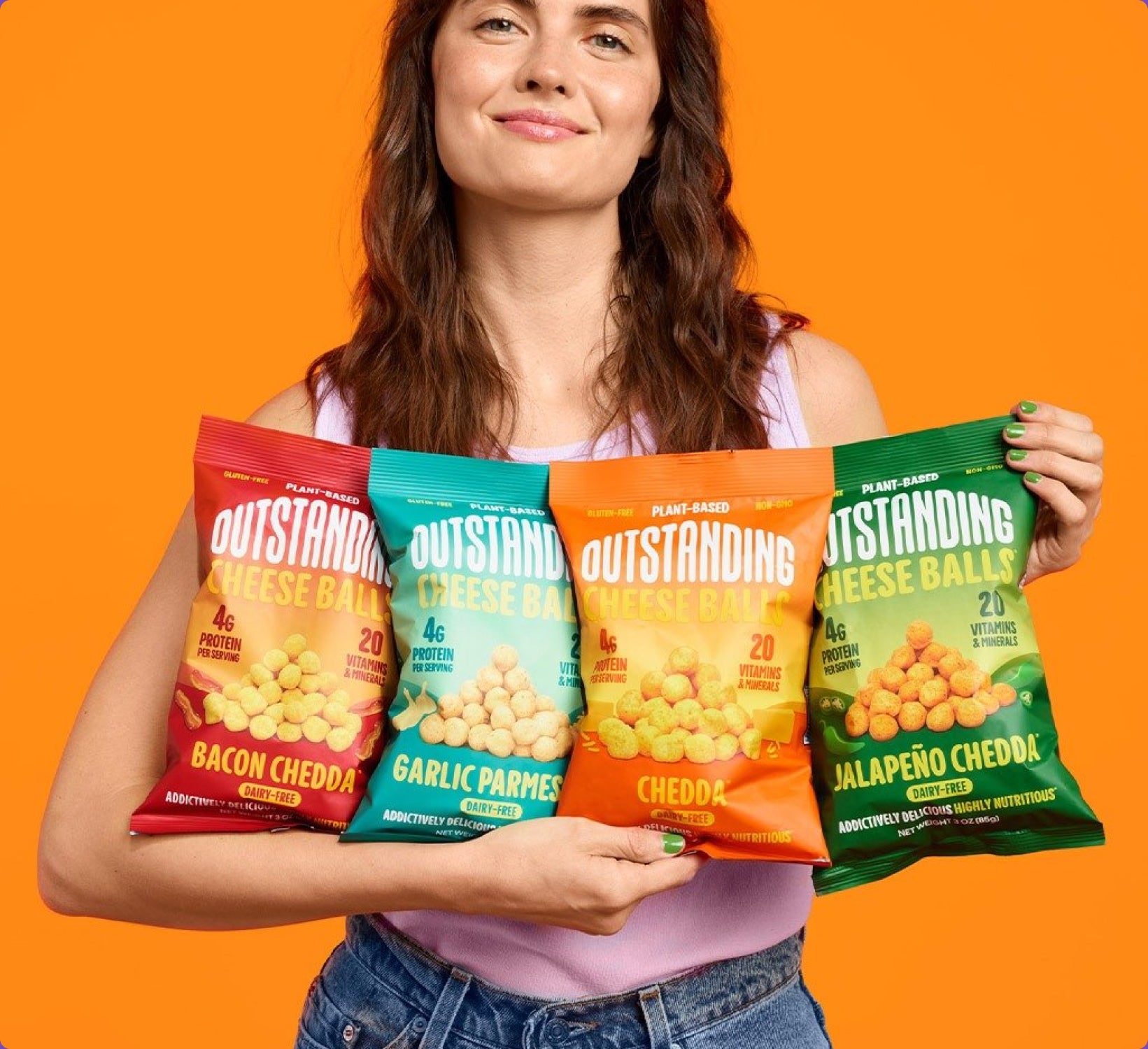 ALL OF THE FLAVOR.
NONE OF THE DAIRY.
Complete with 20 vitamins and minerals such as Iron, Zinc, B12, D & E, and 4 grams of protein per serving. These little bites pack a seriously crave-worthy punch.