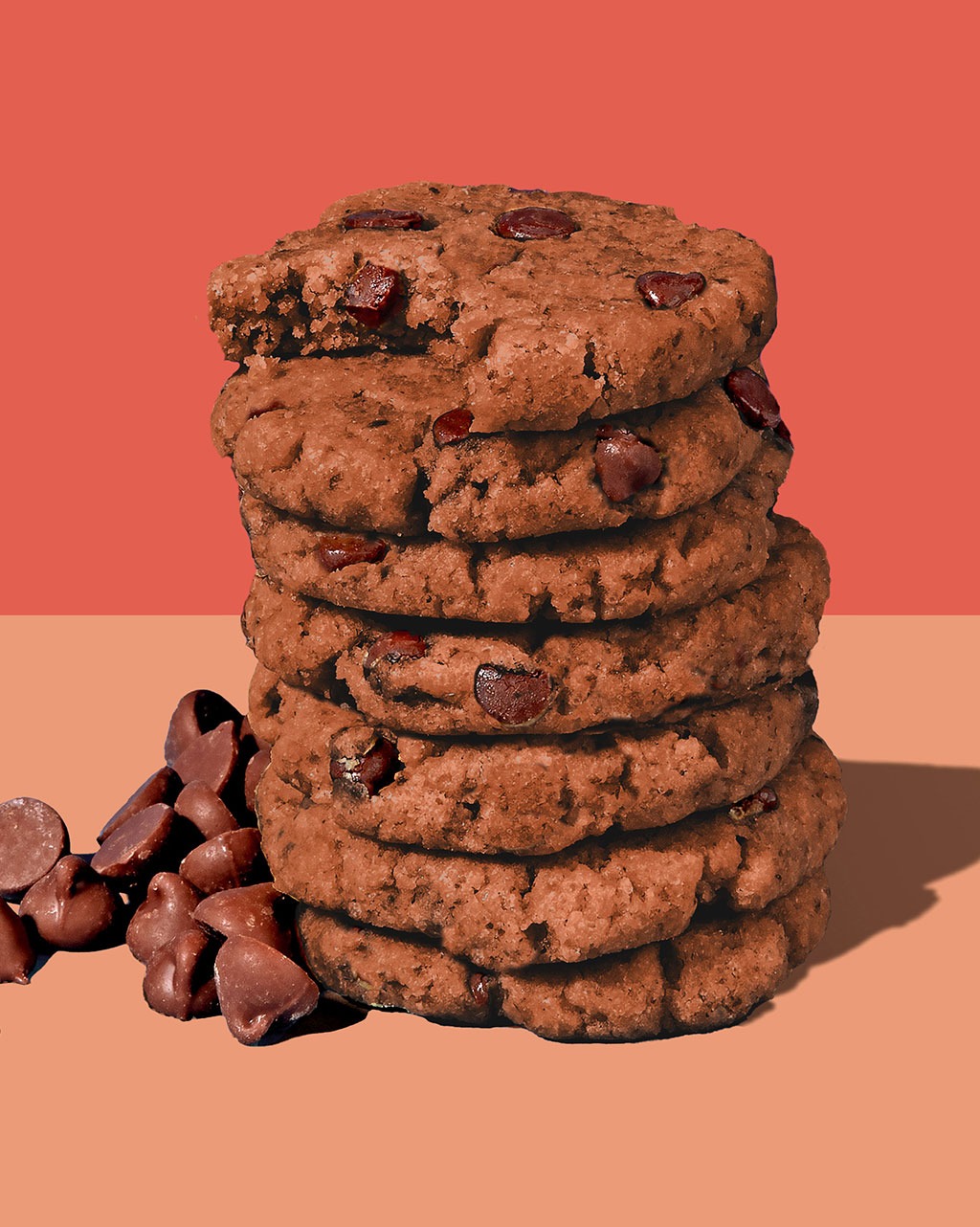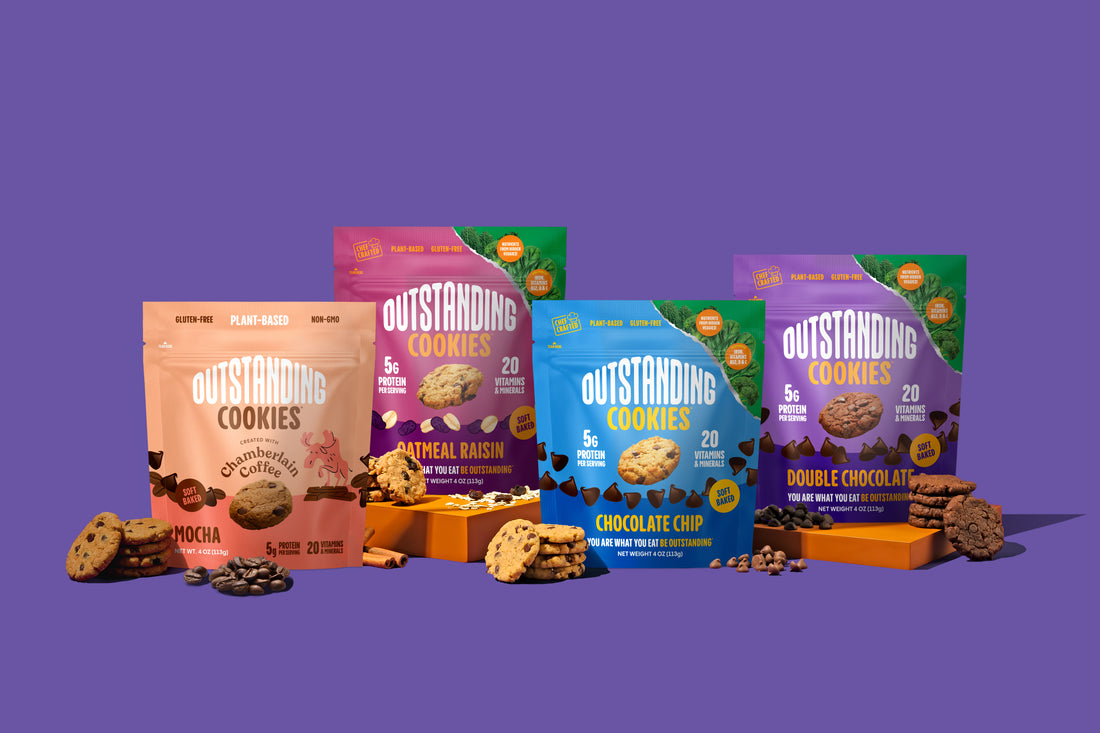 OUTSTANDING COOKIES
4 Pack - 5 oz
CHAMBERLAIN COFFEE MOCHA
CHOCOLATE CHIP
DOUBLE CHOCOLATE
OATMEAL RAISIN
NUTRITION NEVER TASTED SWEETER!
INTRODUCING NEW OUTSTANDING COOKIES™
From sweet dreams to reality! Outstanding Cookies satisfy your sweet tooth without sacrificing the nutrition you need.
5g plant-based protein
20 VITAMINS & MINERALS
good source of iron, vitamins 
d & c
vitamins from hidden veggies
Free from gluten, egg & dairy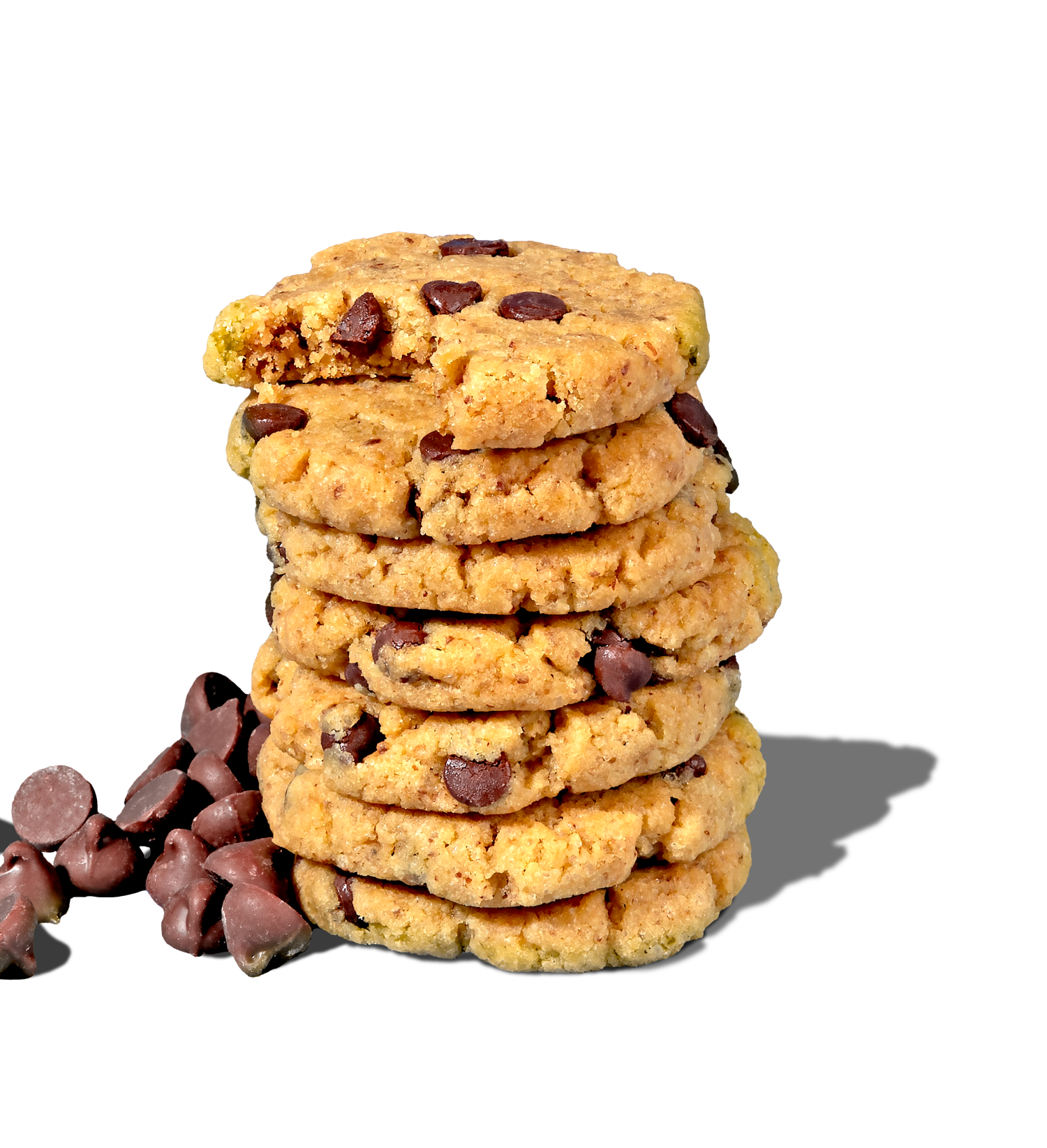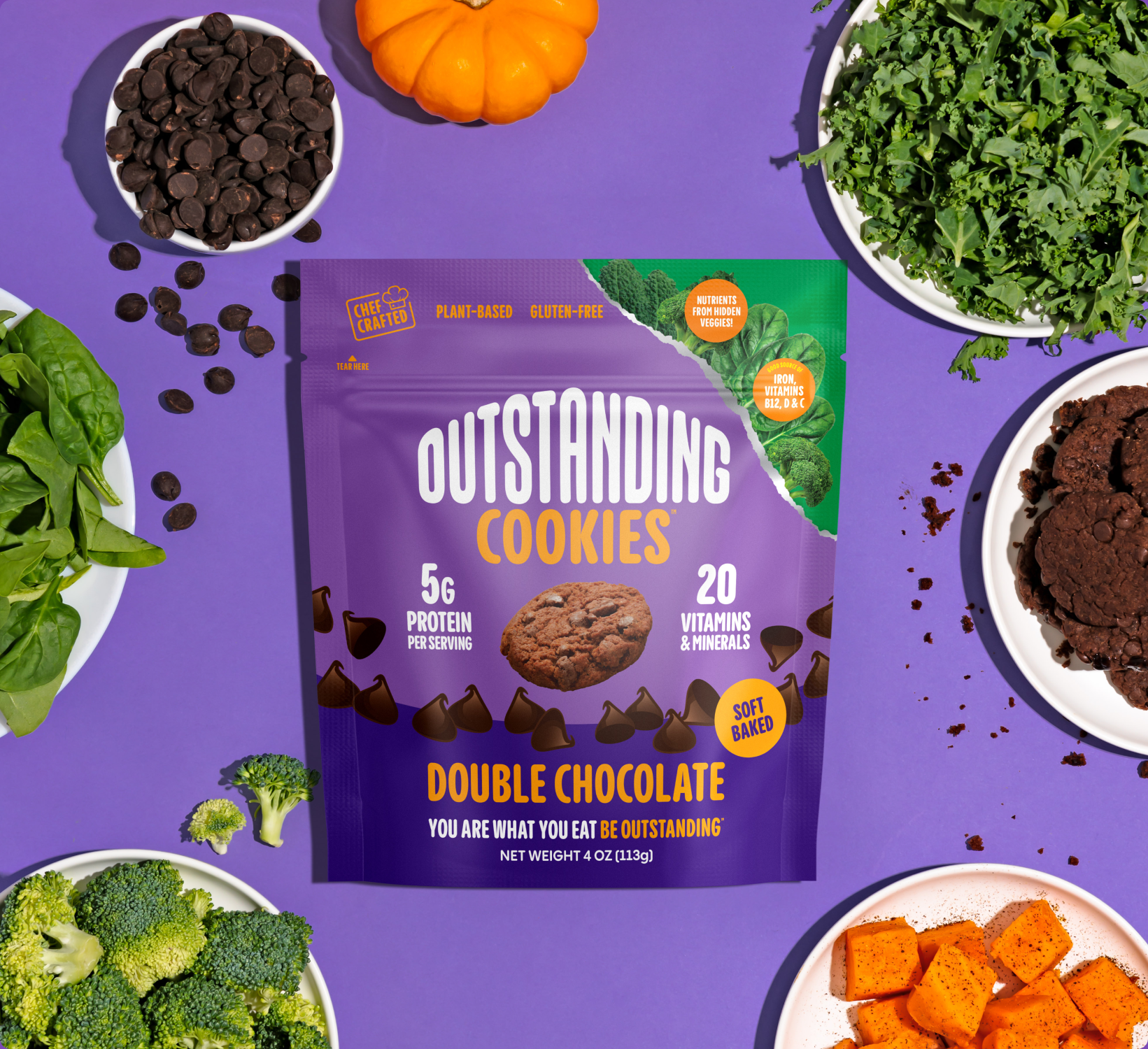 NUTRITIENTS FROM
HIDDEN VEGGIES
Complete with 5 g plant-based protein per serving and 20 vitamins & minerals such as Iron, Zinc, B12, D & E from a veggie blend of broccoli, spinach, kale, pumpkin, sweet potato, sunflower seeds, cranberry, chlorella, maitake & shitake mushrooms.
FOUR CLASSIC FLAVORS YOU'RE SURE TO LOVE
Creamy chocolate and smooth Chamberlain Coffee™ pack a flavorful mocha punch!
The classic chocolate chip cookie reimagined! Indulgence with nutritional benefits in every bite.
The chocolate lover's dream comes true! Double the chocolatey goodness that you won't believe is nutritious too!
Perfectly sweet chewy goodness is pure yum in every bite! It's more than the raisins that makes this a nutritious treat!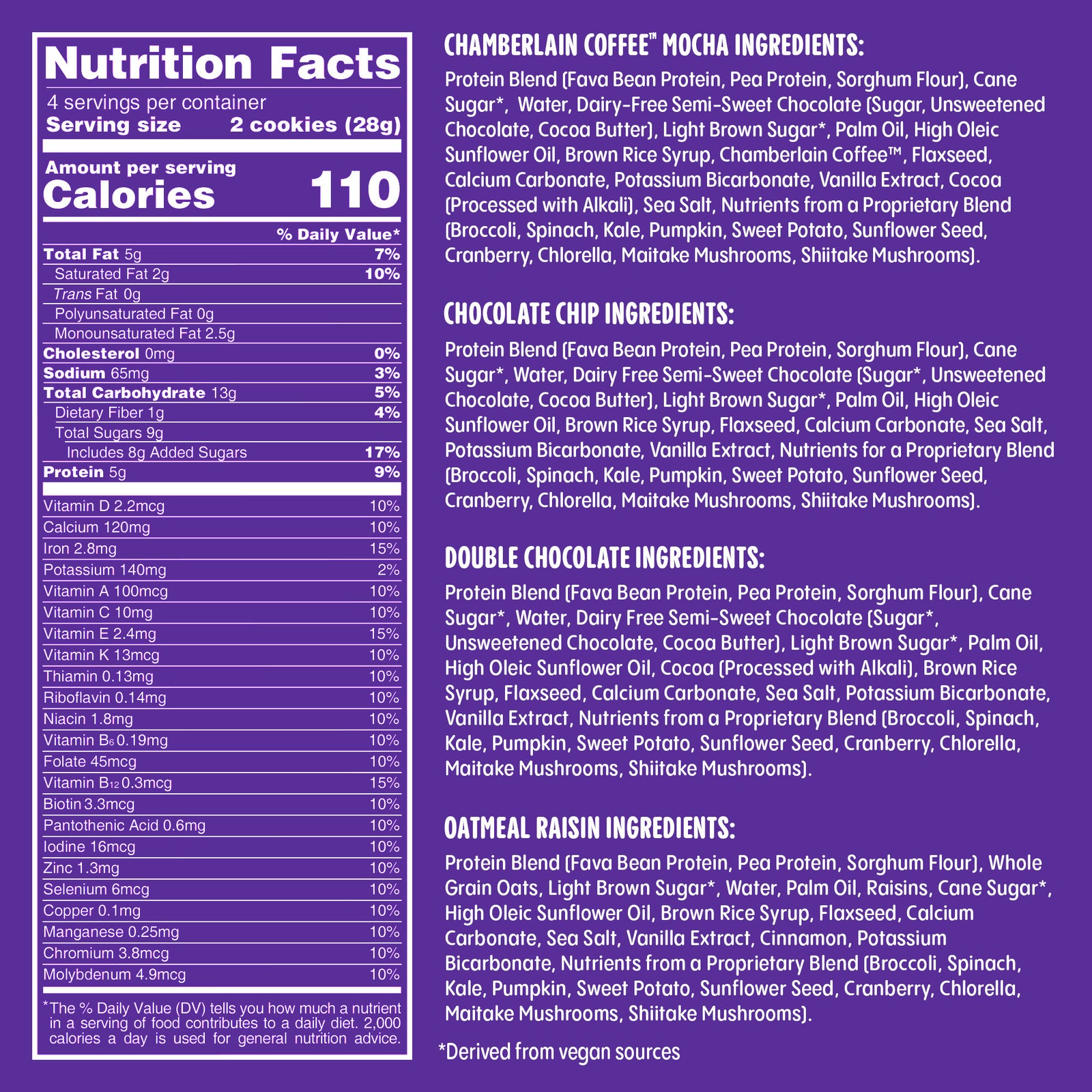 x
BETTER FOR YOU
HOW OUR COOKIES STACK UP
Most cookies just aren't good for you. Flip the script with the taste you love and that plant-based, gluten-free goodness you need. Seriously - we're talking 5 grams of protein per serving, 20 vitamins & minerals, and absolutely no sketchy ingredients. Fall back in love with cookies!
| | | |
| --- | --- | --- |
| 5g of Protein per Serving | Yes | No |
| Dairy-Free & Egg Free | Yes | No |
| 20 Essential Vitamins & Minerals | Yes | No |
| Clean Ingredients | Yes | No |
WHAT MAKES OUR 

COOKIES OUTSTANDING?
Does the idea of "vegan" or "protein" cookies strike fear in your taste buds? Us too! Luckily we have Chef Dave who's an expert at making things Addictively Delicious and Highly Nutritious™.
founder and executive chef dave anderson